Submit a Maintenance Request
We offer three ways to submit your requests.
Your online portal is the fastest way to submit and follow your service requests. It allows you to track the progress of your request, upload photos relating to your issue, and communicate directly with our support specialists. 
Secure
Information is submitted directly to the support staff.
Fast
Support tickets are generated automatically.
Convenient
You can submit and track a request from anywhere with your mobile device.
How to submit a request using your portal
Sign in to your Online Portal
Don't have an account? Create one
From the Home or Maintenance tab, click Request Maintenance.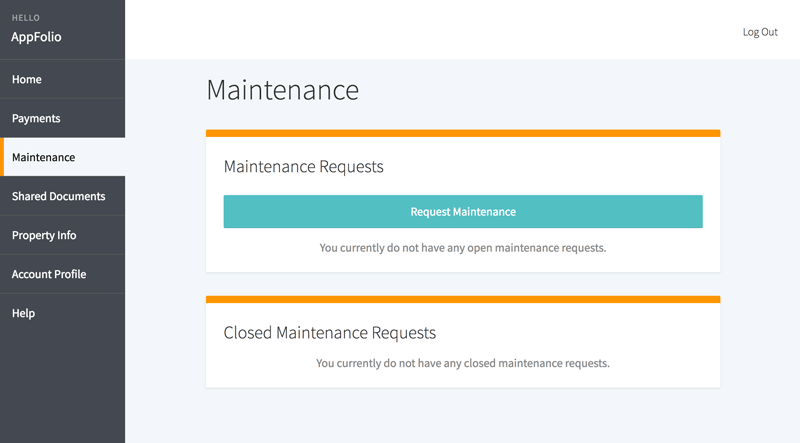 Enter a detailed description of the issue.

 

Upload one or more photos relating to the issue.
Note: if you're uploading multiple photos from your computer or device, you must select all of the photos you wish to upload and submit them at the same time.
Signify whether you give the property manager permission to enter the unit with their key.

 

Click Submit Request.
You can submit multiple maintenance requests through your online portal. Just follow the above steps for each issue that needs to be addressed.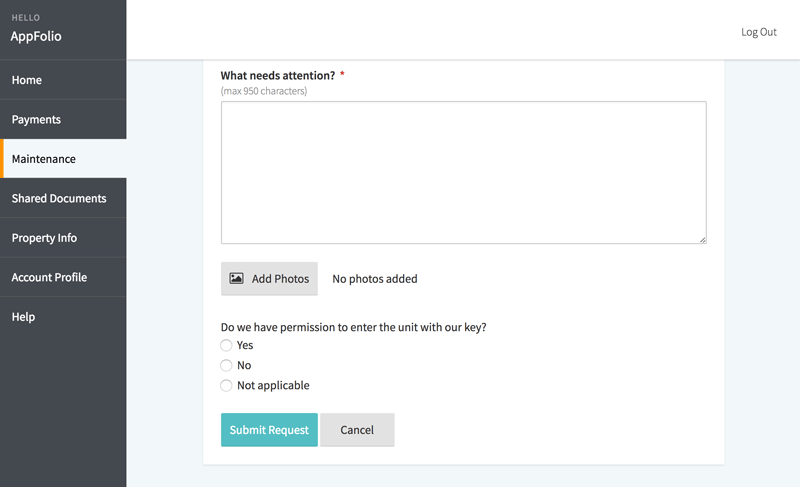 Tracking the progress of your request
You can track the status of your request at any time. The system will reflect whether a request is received, scheduled, or completed. 
If a request you've submitted is missing from your online portal, please contact your property manager directly. In rare cases they may move a request off the online portal for special handling.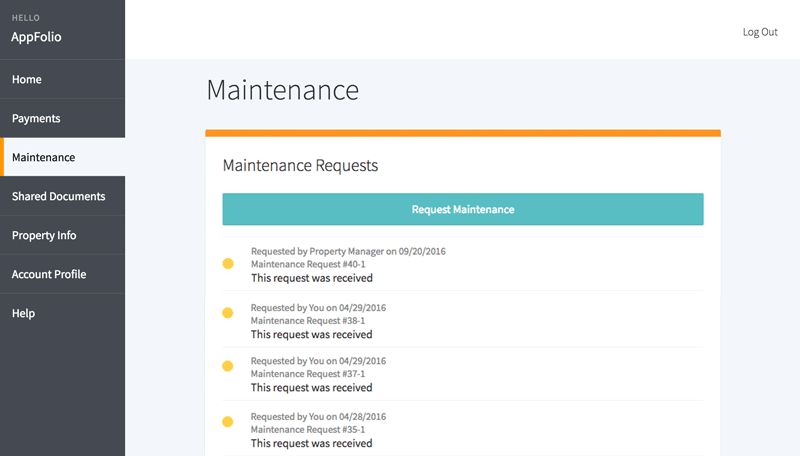 Submit via Online Form
If you do not have access to your Online Portal (request access) you can use this form to submit a request to our service department.Please provide as much detail as possible. 
Please note:
If you have a request concerning washing machines or dryers, you will need to contact the service line provided on the posters in laundry area.
Call Center
If you're unable to use either the Online Portal or Online Form, you can contact our call center to submit your maintenance request.